yo! i'm actually updating after a very, very long time. i've just been really lazy busy. Abbie has, too. ... i think. well, i don't really know. ANYWAY, we have taken lots of pictures since the last update.

THINGS THAT HAVE HAPPENED SINCE THE LAST UPDATE
> Abbie cut her hair and dyed it black
> Shannon dyed her hair red
> Abbie got a boyfriend
> Shannon turned 16
> Abbie and Shannon went to Anime Weekend Atlanta 10



first, i suppose i should start with new pictures of how we currently look.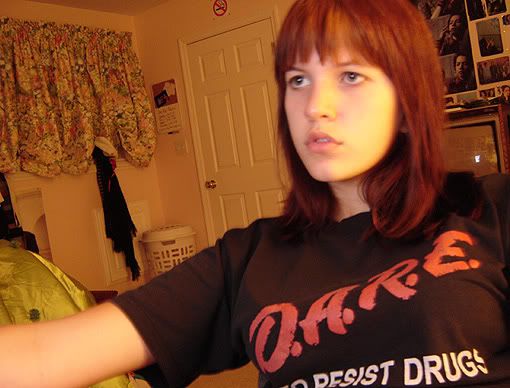 me, Shannon, of course.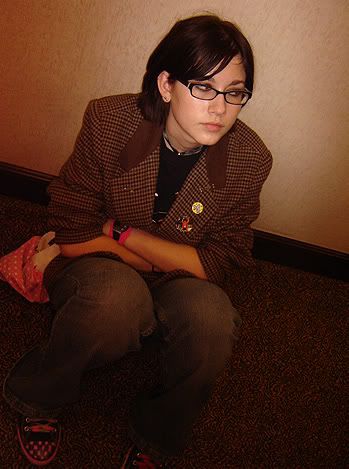 and Abbie!

yeaah. as stated above, Abbie and i went to AWA10, which was supremely fun.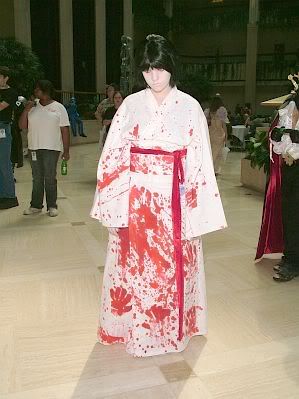 i went as Sae from Fatal Frame 2.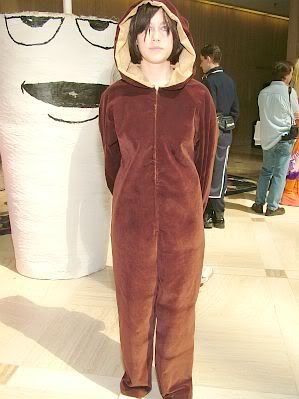 and Abbie went as Lain from Serial Experiments Lain.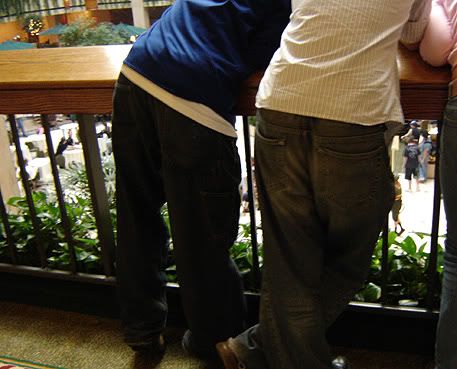 and here is some ass. UH... i mean.. yeah.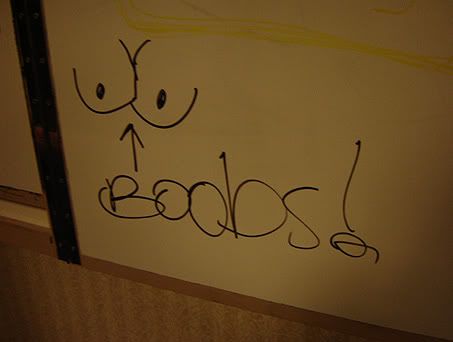 i can think of nothing to say about this. BOOBS!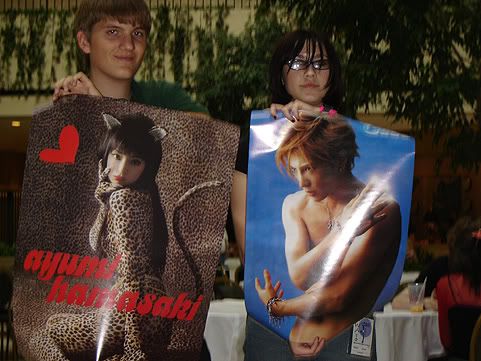 whoa, sexy posters. i wish i had bought a sexy poster.



note the lack of makeup around my nose. my nose became really runny mid-afternoon, and i managed to wipe off some of my makeup... YAY FOR POINTLESS STORIES!!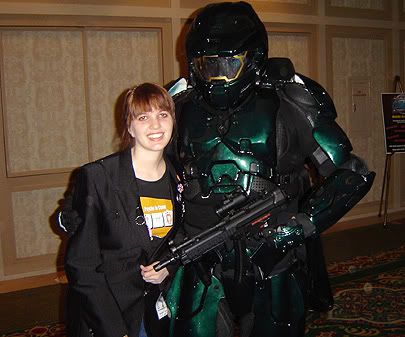 me and one of those guys from Halo. it may not look like it, but he had a DEATH GRIP on my shoulder.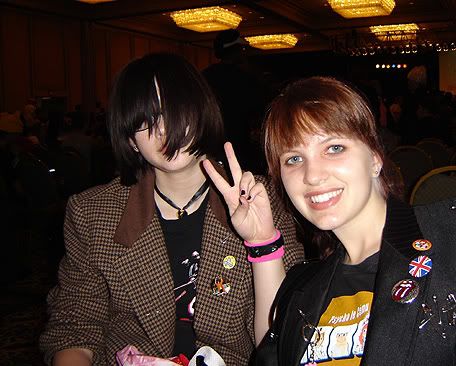 SHNABI © 2004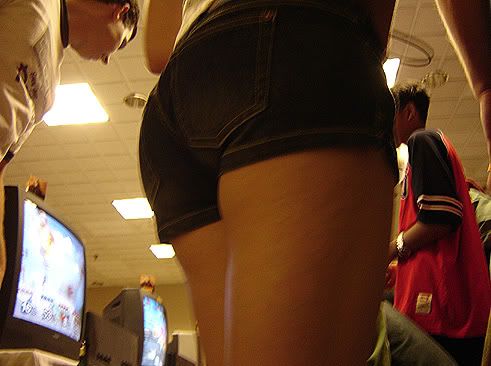 FATASS © 2004

yeah, so... those are only a few of the pictures from AWA10, but i don't feel like posting the rest because they aren't really of us OR ass.

ANYHOW, i went over to Abbie's this weekend and hung out with her and her boyfriend Mike.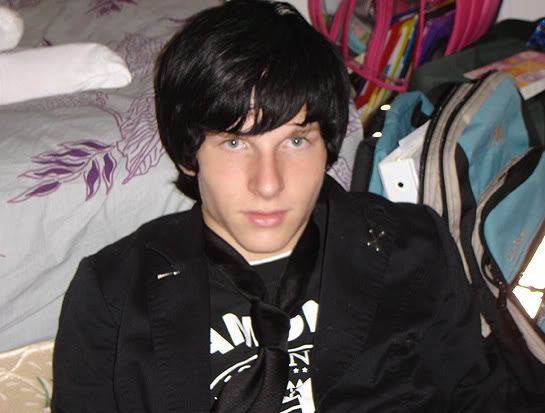 Mike (because Abbie wants me to post this one)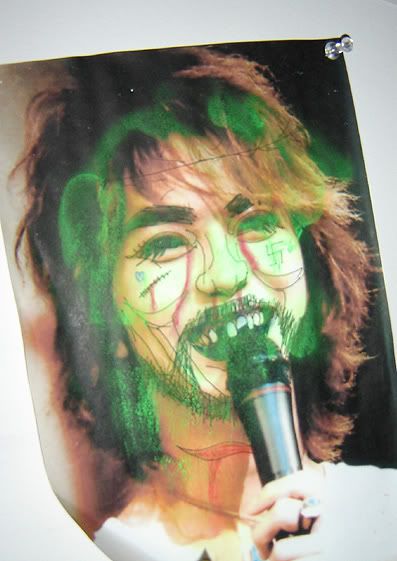 this WAS a picture of Matsujun, before i defaced it. sexy, right?




oh, and here is a baby getting punted by an old woman. how random.

now, moving onto a couple of pictures from my 16th birthday party... YAY-UH!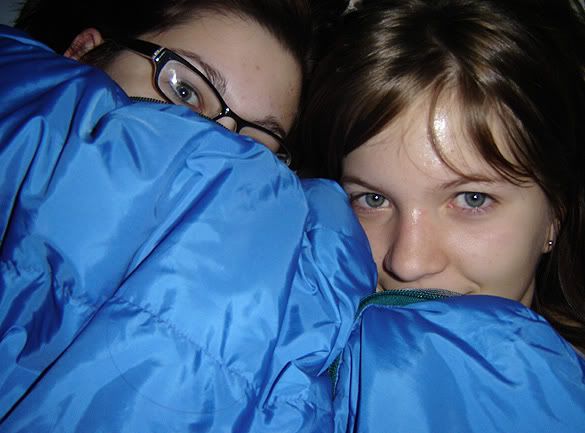 ... uhm, yeah.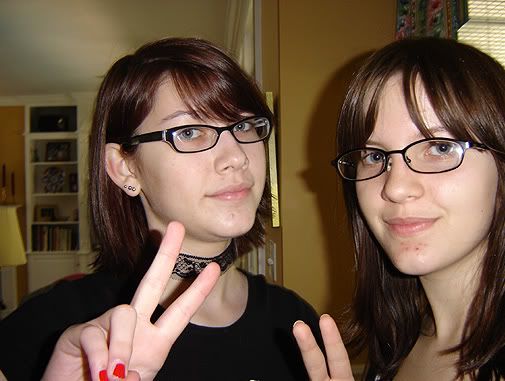 WHO IS WHO?!?!?! AHHHHHHHHHH!!!!!!!!


well, that was fun and mildly entertaining. i have to go study for a Biology test.
SHNABI LIVES ON!